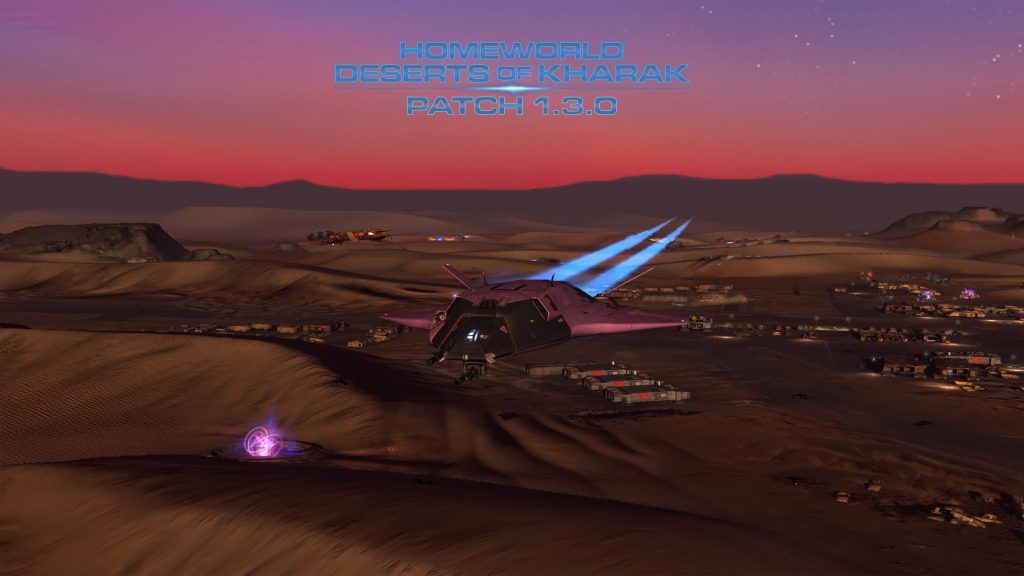 A new update (1.3.0) for Homeworld: Deserts of Kharak is rolling out on November 21st, 2017. This update includes several bug fixes and new features, as detailed by this statement from developer Blackbird Interactive:
Our goal with this patch is to address several issues that we know are important to the Deserts of Kharak community. These changes include several fixes for single player campaign bugs, updates to the multiplayer and skirmish AI, fixes for multiplayer maps, and the addition of "Tactical Pause" to the single player campaign and skirmish modes. The patch also includes a large number of multiplayer balance changes and will be accompanied by a ladder reset.
You can review the full notes here.
As always, if you experience issues with the update, contact support.gearboxsoftware.com.