Borderlands® 2 VR is Now Available on Steam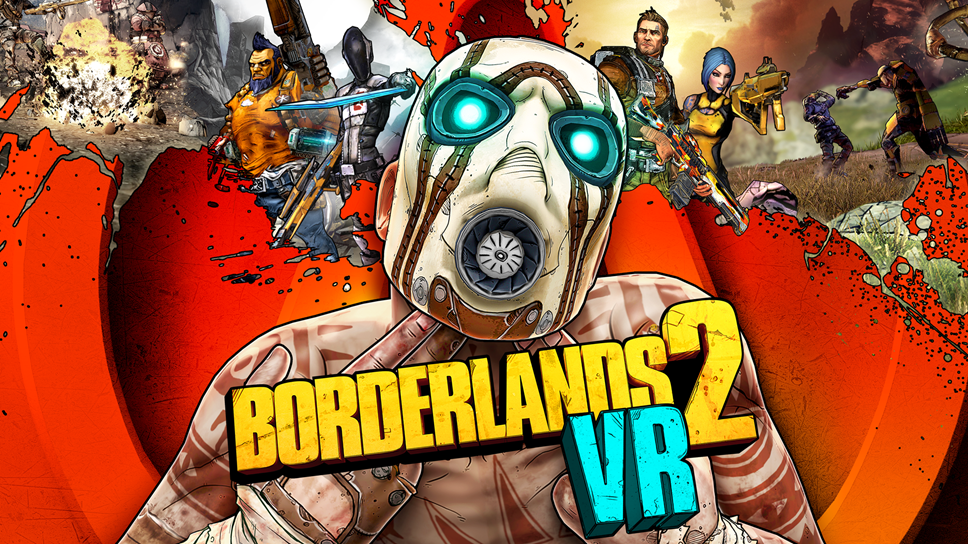 The genre-defining, award-winning shooter-looter arrives on a variety of PC-powered virtual reality headsets
2K and Gearbox Software today announced that Borderlands® 2 VR is now available on Steam, making the immersive virtual reality version of the critically-acclaimed shooter-looter available to an even wider audience of VR fans. Officially supported headsets include the HTC Vive, Oculus Rift, and Oculus Rift S.
Developed by Gearbox Software, Borderlands 2 VR brings the iconic world of Pandora to life like never before. Fans can virtually become a treasure-seeking Vault Hunter, grab 87 bazillion guns, and face off against the galaxy's most charming psychopathic dictator, Handsome Jack, to free Pandora from the corrupt Hyperion Corporation.
Borderlands 2 VR on PC offers the same full-featured experience as the PlayStation®VR version. The massive story campaign you know and love has been updated and optimized for VR, adding features like motion controls and the new Bad Ass Mega Fun Time mechanic. This series-first feature lets you temporarily slow down the action to dodge an attack or appreciate a particularly beautiful explosion. In addition, the BAMF DLC Pack – available as a free add-on after you've purchased Borderlands 2 VR – adds a whopping 16 pieces of DLC content to the base experience.
For more information about Borderlands 2 VR's features and content, please refer to this fact sheet. For insight into the game's recommended PC specs, check out today's blog post. To see an updated trailer for Borderlands 2 VR on Steam, please click here. And to download screenshots, art, and other Borderlands 2 VR assets, please click here.
Borderlands 2 VR is rated 'M for Mature' by the ESRB and is single-player only. For additional assets, please visit newsroom.2k.com. For more information about the Borderlands franchise – including the recently released Borderlands® 3 – please visit borderlands.com.
2K is a wholly owned publishing label of Take-Two Interactive Software, Inc. (NASDAQ: TTWO).
# # #