Borderlands® 3's Next Level Cap Increase Revealed and Mayhem Mode 2.0 Detailed on Latest Episode of The Borderlands Show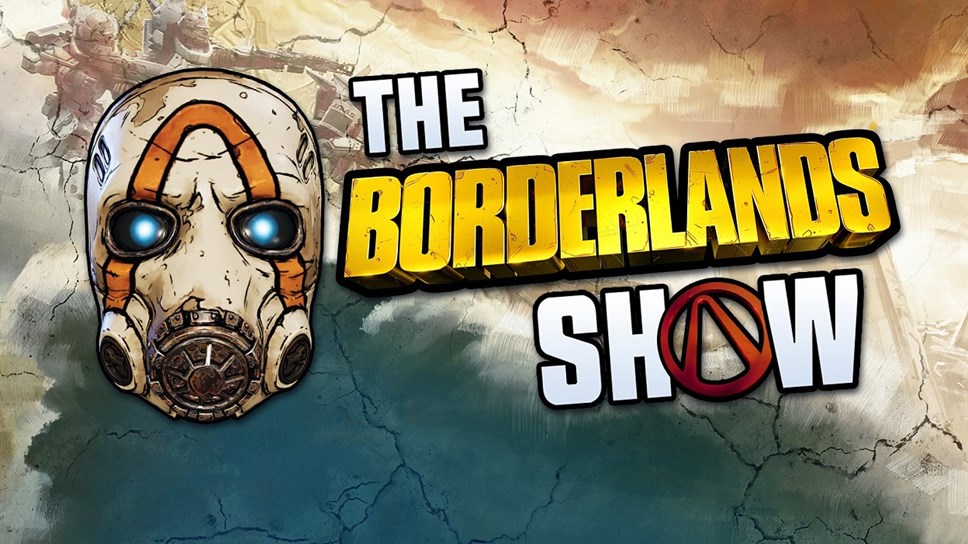 Get an extended look at Borderlands® 3's next campaign add-on ahead of its March 26 launch. Plus, fresh details on a new ECHOcast feature, the next seasonal event, and more.
Hey Vault Hunters! The wedding of the year/decade/eon is nearly here, so we put together a special episode of The Borderlands Show to celebrate. In case you missed it, today's episode featured an exclusive Let's Play of Borderlands 3's next campaign add-on – Guns, Love, and Tentacles: The Marriage of Wainwright & Hammerlock – as well as new details about the game's next level cap increase, a new ECHOcast Extension event, the forthcoming Mayhem Mode 2.0 update, and more!
With Guns, Love, and Tentacles due out this Thursday, March 26, Gearbox gave hosts Greg Miller and Fran Mirabella extended hands-on time with the campaign add-on's opening hour. The resulting Let's Play shows off new narrative details, enemy types, unique loot, and more. You can see all the fresh footage right here. If you want to check out the add-on for yourself and don't already own the Super Deluxe Edition, be sure to pick up the Borderlands 3 Season Pass or buy the expansion a la carte when it launches.
This Thursday also brings two free content updates for all players: the next Borderlands 3 level cap increase and a new ECHOcast Twitch Extension event. Starting Thursday, the new maximum Vault Hunter level will be 57, up from 53. This will allow players to earn four additional skill points and equip two capstone abilities at once – a major bump in power for high-level players!
For streaming fans, the new Moxxtail ECHOcast Twitch extension event will provide viewers a new way to both engage with and support their favorite streamers. This new event uses Twitch's premium currency "Twitch Bits" and allows viewers to collectively create cocktails that will buff streamers once they're delivered in-game. To learn more about this new extension event, please refer to this handy blog.
Gearbox Software's Head of DLC Production Anthony Nicholson also appeared on today's episode to discuss two free content updates coming to Borderlands 3 in April: Mayhem Mode 2.0 and the Revenge of the Cartels seasonal event. Nicholson expanded on the Mayhem Mode 2.0 details shared last month at PAX East, revealing changes to the user interface, additional Mayhem modifiers, and a brand new, Mayhem-specific weapon drop system.
For Revenge of the Cartels, Nicholson shared the very first details: Maurice returns to task players with taking out cartel operatives throughout the Borderlands. Meet Maurice's quota and he'll send you to the Mansion – a brand new location where an intense boss battle awaits. With three different factions to fight, though, the combat you encounter in this area will change with each playthrough. The event will last six weeks but can be toggled off and on for the duration of the event, per fan feedback. For all the details outlined on today's episode covering both the Cartels event and Mayhem Mode 2.0, just click right here.
And don't forget, Borderlands 3 is now available on Steam! Early adopters on Steam can still download the Gold Weapons Skin Pack for free from now until April 1, 2020 at 10am PDT by navigating to the Borderlands 3 DLC product page on Steam and adding the pack to their accounts*. For more information regarding Borderlands 3's launch on Steam, as well as its brand new PC Cross-Play functionality, please click here.
For more information about Borderlands 3's features and content, please visit borderlands.com. To download screenshots, art, and other Borderlands 3 assets, please click here. For additional information and assets covering the entire 2K catalog, please visit newsroom.2k.com.
2K is a wholly owned publishing label of Take-Two Interactive Software, Inc. (NASDAQ: TTWO).
*Requires Borderlands 3 (sold separately) on Steam to utilize offer. One per Steam account. Offer expires at 10:00am PDT on 4/1/20. Terms apply.
# # #