Borderlands® 3's Takedown at the Guardian Breach Available Now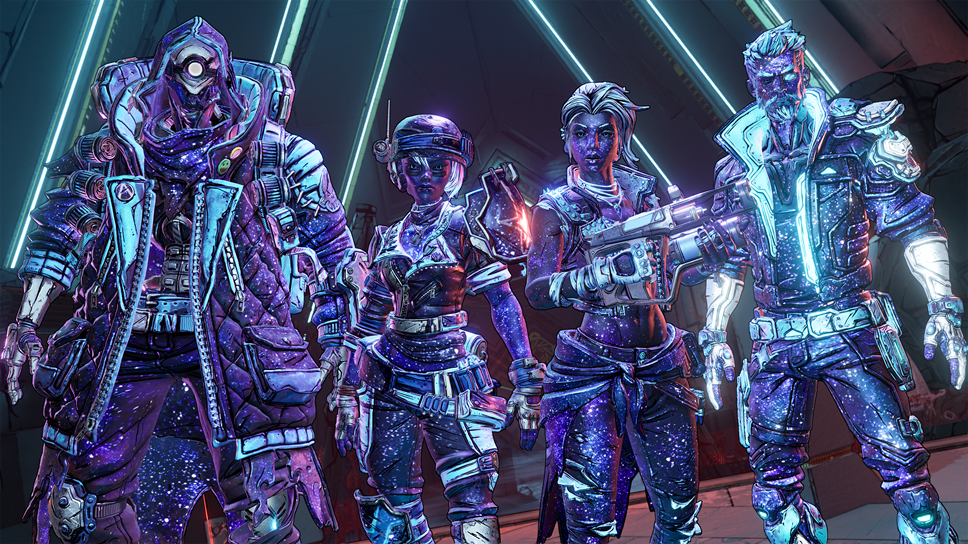 The game's latest free content update provides a demanding, high-level challenge for all players. Plus, a new patch modifies Mayhem Mode 2.0, Borderlands 3's end-game leveling system.
Takedown at the Guardian Breach – a new endgame gauntlet designed to put your skills and gear to the ultimate test – is now available as a free addition to the Borderlands® 3 base game. To see the brand new trailer for Takedown at the Guardian Breach, click here.
This new Takedown is an extreme challenge that scales to the number of players in your party but is intended to push a full party of four leveled-up Vault Hunters to the limit. Together you'll undertake a reconnaissance mission to the planet of Minos Prime to locate the source of a mysterious Guardian signal. Upon arrival, you'll be besieged by a sect of rogue Guardians who have irrevocably transformed Minos Prime.
Along with new enemies, low-gravity platforming sections, and environmental puzzles, you'll have to overcome both a miniboss and a final boss encounter. Should you survive, you'll be rewarded with a host of new items, including themed weapons, gear, and collectible cosmetics. For screenshots and other assets, please visit newsroom.2k.com. Need more details? Then check out this detailed explainer article.
Please note that due to complications related to the ongoing COVID-19 pandemic, French voice-overs will not be available for Takedown at the Guardian Breach at launch but will be added at a later date.
Today also marks the beginning of Phase 1 in the Borderlands 3 development team's plan to fine-tune Mayhem Mode 2.0, Borderlands 3's end-game leveling system. Phase 1 focuses on Mayhem Level stat scaling and gear changes but also brings with it several quality-of-life updates.
To learn more about Mayhem 2.0 and the team's plans to fine-tune the experience, please refer to this blog. You can also catch developers Graeme Timmins and Grant Kao discussing Mayhem 2.0 on this week's episode of The Bordercast over on the Borderlands Twitch channel.
Later this month on June 25, you'll get to embark on a wild new adventure filled with frontier justice in Bounty of Blood, Borderlands 3's third paid campaign add-on. Click here to see the brand new Bounty of Blood gameplay that premiered just yesterday.
For more information about Borderlands 3's features and content, please visit borderlands.com. To download screenshots, art, and other Borderlands 3 assets, please click here. For additional information and assets covering the entire 2K catalog, please visit newsroom.2k.com.
2K is a wholly owned publishing label of Take-Two Interactive Software, Inc. (NASDAQ: TTWO).
# # #