Gearbox Entertainment Company Announces Brothers in Arms Series with Scott Rosenbaum as Showrunner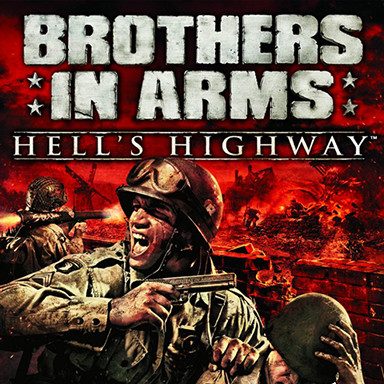 Series Adapts Title from Gearbox Entertainment's 'Brothers in Arms'
FRISCO, Texas and HOLLYWOOD, Calif. (April 27, 2020) – Scott Rosenbaum, an accomplished showrunner with more than 20 years of experience in the entertainment industry, will spearhead a new television series based on Gearbox Entertainment's successful Brothers in Arms video game series. The Brother in Arms series, based on true events, explores previously classified World War II (WWII) stories. The first season will reveal the biggest scandal of WWII, one which miraculously was kept secret for 40 years.
Its namesake, the Brothers in Arms video game series, launched in 2005 with Brothers in Arms: Road to Hill 30. The franchise is renowned for its storytelling, character building, and authenticity to the WWII timeline.
"Scott is an incredible talent. I have tremendous respect for him as a writer and a showrunner and am thrilled for him to be a part of this project," said Gearbox Entertainment Company co-founder and series producer Randy Pitchford. "Scott will create more than a war show – we'll all be on the edge of our seats as this series will be a surprising and heartfelt emotional journey that resonates across generations with brotherhood as the theme that reconciles and connects humanity."
Rosenbaum joins the project following a successful tenure as executive producer and showrunner of USA Network's award-winning Queen of the South TV Series. Previously, Rosenbaum served as showrunner for ABC's science fiction drama V, and FOX's crime drama Gang Related. Additionally, his work on FX's The Shield earned numerous awards, including a Golden Globe for Best Drama. Rosenbaum was represented in the deal by Jeff Okin, Anonymous Content, and Gendler/Kelly.
"I'm honored to be joining the frontlines of this project and look forward to creating an emotional experience around a title that means so much to the Gearbox community," said Rosenbaum. "What attracted me to this series was that while it's effectively a show about war, the series is really about the incredible stories of the ordinary men and women, from the soldiers, resistance groups, to local civilians who are confronted and overcame impossibly difficult, extraordinary situations. In addition, it's incredibly exciting to be able to bring these previously classified, unknown stories to an audience, stories that an audience is going to be quite frankly shocked they hadn't heard before."
Joining Pitchford and Rosenbaum to bring the script to life are Jean-Julien Baronnet (Assassin's Creed producer), Richard Whelan, (first assistant director Band of Brothers Pacific, Captain America and Fast & Furious Presents: Hobbs & Shaw), and Sean Haran, chief business officer at the Gearbox Entertainment Company and a Brothers in Arms series producer.
"We wanted to look at WWII storytelling from a new angle in order to touch a wide audience with themes like discrimination, the power of women having to choose between their family and their values, and how young adults can cope with unprecedented situation they were not prepared to face," said Jean-Julien Baronnet, Brothers in Arms series executive producer.
"This is an amazing full circle for Gearbox as we bring one of our original titles to life," said Sean Haran. "The Brothers in Arms franchise really put Gearbox on the map as an independent AAA studio. We're thrilled to bring our original flagship IP back to our community in a new medium and we can't wait for a whole new audience to engage with the new stories."
ABOUT GEARBOX ENTERTAINMENT COMPANY
Gearbox Entertainment Company, LLC is an award-winning, independent creator and distributor of transmedia entertainment for people around the world. The Company develops and publishes products through its subsidiaries, Gearbox Software and Gearbox Publishing. The company has become widely known for successful game franchises including Brothers in Arms, Borderlands, and Battleborn, as well as acquired properties Duke Nukem and Homeworld, which it distributes across the world. Gearbox Software is an award-winning, independent developer of interactive entertainment based in Frisco, Texas. It was founded in 1999 by game industry veterans, and its first release was Half-Life: Opposing Force. Gearbox Publishing was established in 2016 with the goal of helping developers around the world bring their products to market while retaining their unique creative visions.
ABOUT MARLA STUDIOS
Marla Studios is a production company specializing in adapting video games for film and television. The company supervises the creative development, negotiations and production of projects on behalf of game creators, guaranteeing strong creative control for clients to protect their brands. With a unique team, combining experience and expertise from both video games and film production, they focus their efforts on character-oriented films and television shows from more than 10 major game IPs among them Duke Nukem, Talking Tom, Heavy Rain.